The gift-giving season is here. The tradition of gift giving in the winter months comes from the Roman holiday Saturnalia and was adopted by the Christians for Christmas. Today, there are many different holidays that have become associated with gift giving in the winter months.
While I may be biased, I think jewelry is a great gift giving idea. If you're looking for some jewelry gift ideas for the 2018 holiday season, here are some recommendations I have from my Etsy shop.
Silver Drop Earrings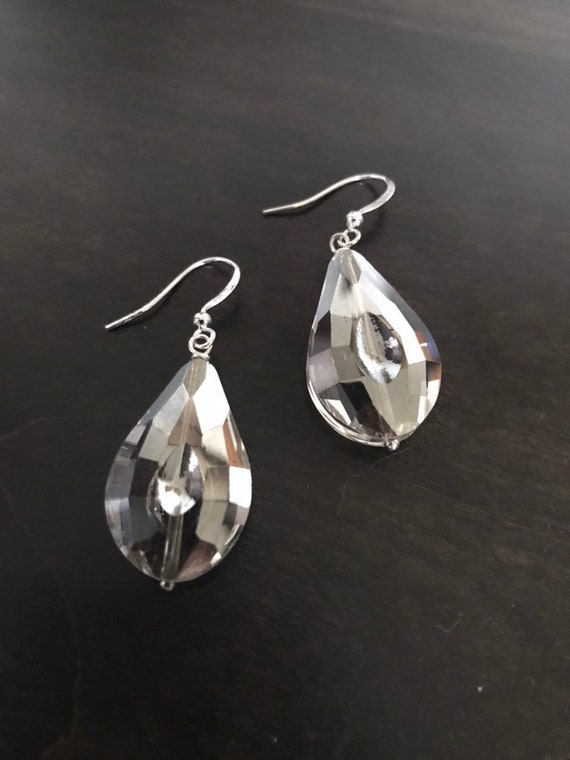 I love the simple design of these earrings. The beautiful silver bead is just the right shape and with a middle indent, the beads have dimension and visual interest. I also love these earrings because they are so versatile; whether worn by day or night they're the perfect match.
Get these for your friend who loves simple jewelry, whose favorite color is silver, or for someone who loves versatile jewelry.
Amethyst Slab Necklace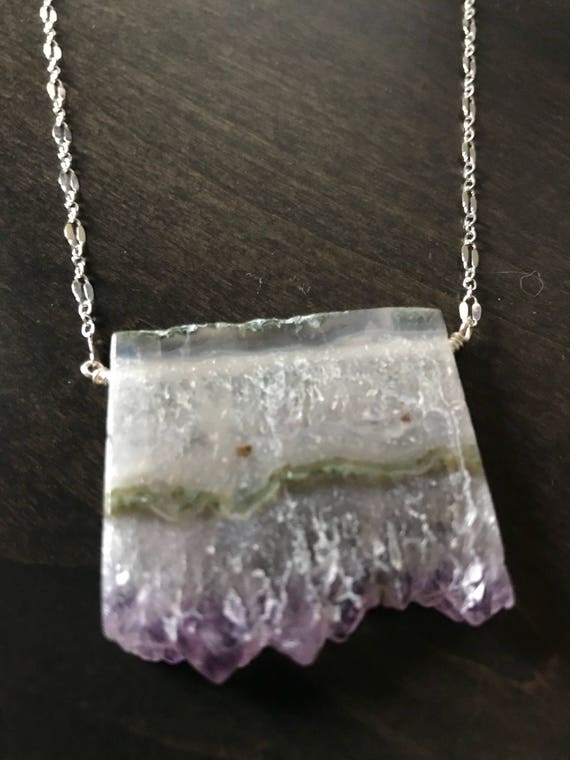 It's no secret that my amethyst slabs were one of my favorite buys in Tucson this year. The Amethyst Slab Necklace came together while I was at the show and I love the finished design. I worked this design up with sterling silver chain. While simple, this necklace is gorgeous in the light and makes a great accent necklace. I may have kept the first one I made for myself!
If you have a friend who loves unique gemstones, they will love this necklace. The bead is the main focal element and being able to see the distinct layers of the stone with the rough crystal at the bottom is truly unique.
Druzy Charm Necklace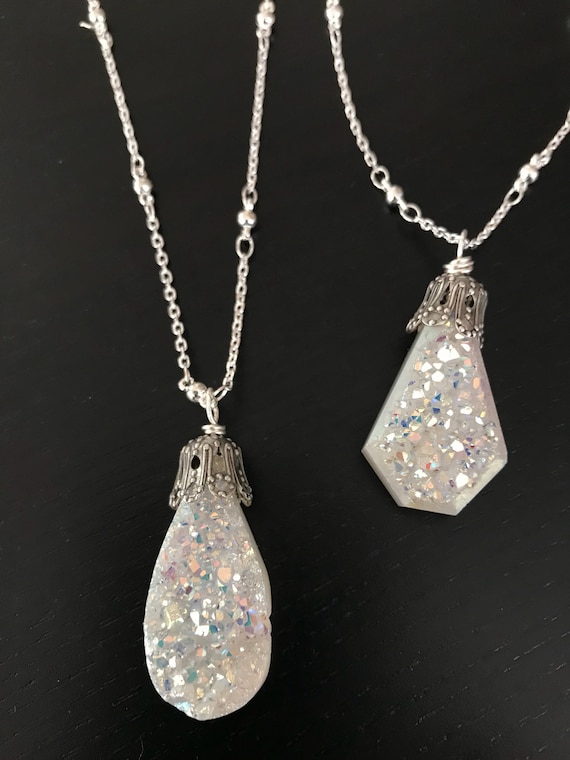 I love little druzy beads, especially when they are lightly coated and look natural. With such a pretty and delicate stone, I enjoy my simple druzy charm necklace design because it is simple, but is perfect for layering with other necklaces that are made with a variety of materials.
Get this necklace for a friend who loves layering jewelry. Someone who isn't afraid to mix leather and chain. Or, get it for someone who loves simple jewelry and would appreciate the natural look of this design.
Amazonite Leather Necklace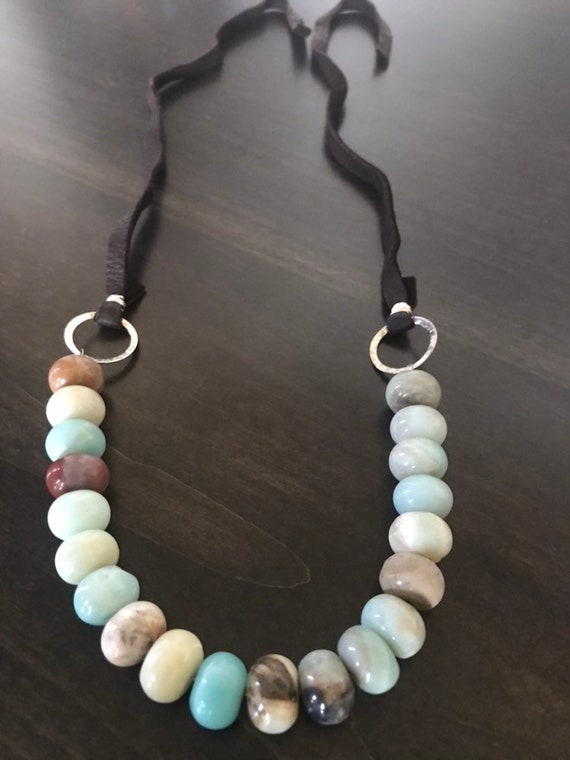 Want to hear a secret? This amazonite and leather necklace was almost never listed. I wore it one weekend and fell in love with the simple look, the way you can customize the length by how you tie the leather, and the overall weight of the necklace. It's also no secret that amazonite has been one of my favorite gemstones to work with this year.
This necklace is a great choice for anyone who enjoys the aforementioned qualities listed above. I'd love to see this necklace go home with someone who would truly appreciate it.
Flower Sparkle Necklace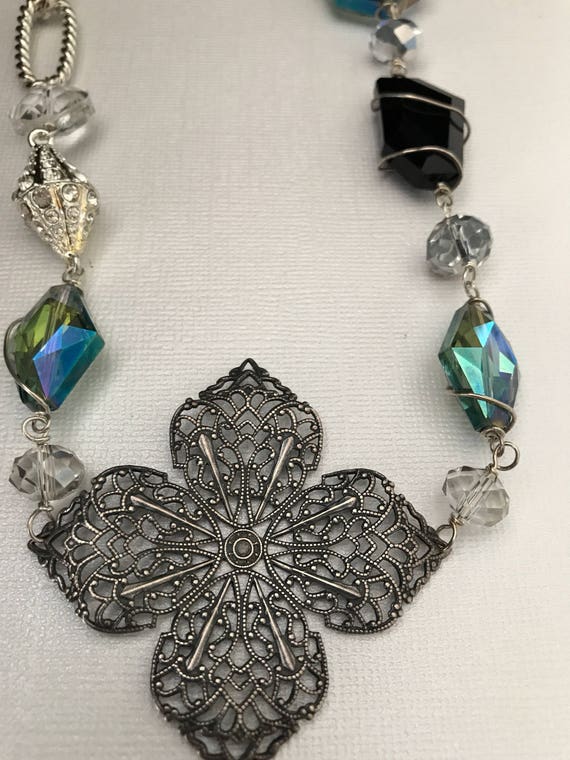 I have a bit of a decadent side to my designs and I fulfill this with designs that have a lot of sparkle or have several bold bead inclusions. This filigree and bead necklace combines a bit of both. What I tend to forget with this necklace is that it's actually a product of a few years of designing. I created the wire wrap for the beads first with one single bead that I added to when I found additional unique bads to include. The filigree tied the whole design together.
This necklace is the perfect jewelry gift idea for a friend with feminine tastes. This necklace isn't for everyone though; it has a bold undertone that would work best for someone who likes to stand out.
Jewelry gift ideas for the holidays and beyond
Whether you're shopping for the holidays, a birthday, or any other special occasion, there are a lot more designs in my online shop than I can mention in one post. I encourage you to take a look at my Etsy shop and message me with any questions you may have. And I'd love to hear which designs you like most in the comments below!